The thought of blogging for your business can seem overwhelming. Blogging can be time-consuming if you're not a writer and most people don't know what to blog about. Today we're going to answer the commonly asked question "Should Your Website Have A Blog?".
Why you should start blogging
If you enjoy jewelry and love sharing your experiences with others then blogging is exactly what you should be doing for your business. Here are a few benefits a blog can bring to you and your business.
Authority in your specialty
Let's say you love emeralds, and you're known as the emerald expert in your area. Blogging gives you the opportunity to share your knowledge with everyone in the world. This often leads to more foot traffic to your store. People who search for information on emeralds may find your blog and visit your store to see your emeralds and learn more from you. Eventually you can start to share your expertise in other gems and metals to gain more authority in everything you sell.
More traffic to your store
Usually a blog sits on a different section or site from your main website. You can link to products or pages on the main site from your blog. Like in the emerald example above, you can have a dedicated page to your emerald collection and get the people who read your blog to see your products.
Search engine optimization
A blog is a great way to show Google that you have content that is relevant to your brand. The search engine is constantly scanning your site for things related to jewelry. The more content you have the higher you might show up on the results page.
Organize your thoughts
The beauty of a blog is that it gets you in a rhythm and a consistent habit to journaling your ideas and experiences. When you share your insight with the world you'll get people to start listening. This will force you to learn more and keep getting better at your craft.
Develop a community
You can encourage your reader to start commenting on your blog and you may begin to notice a few things. The same people tend to leave comments and people will often reply to other people's comments and answering questions. You've developed a community and people will see you as a trusted authority in the industry.
But I'm not a writer!
You don't have to be a great writer to start a blog. There are a few ways around that. One way is to have a staff member write the blog for you. You might have to pay extra for this added task, but if you have a good writer on staff that likes to write then it's well worth it.
Another method is to record yourself talking about your blog topic and send to a writer to organize and write. There are sites like Upwork, Indeed, and Craigslist where you post a job ad and find a writer.
If you decide to write your own blogs you'll see the the process gets easier each time. Blogs can also be updated and rewritten. In fact, you'll get some great ideas or questions you can go ahead and update the blog with. Even the greatest blogs get better over time. The key is to get started.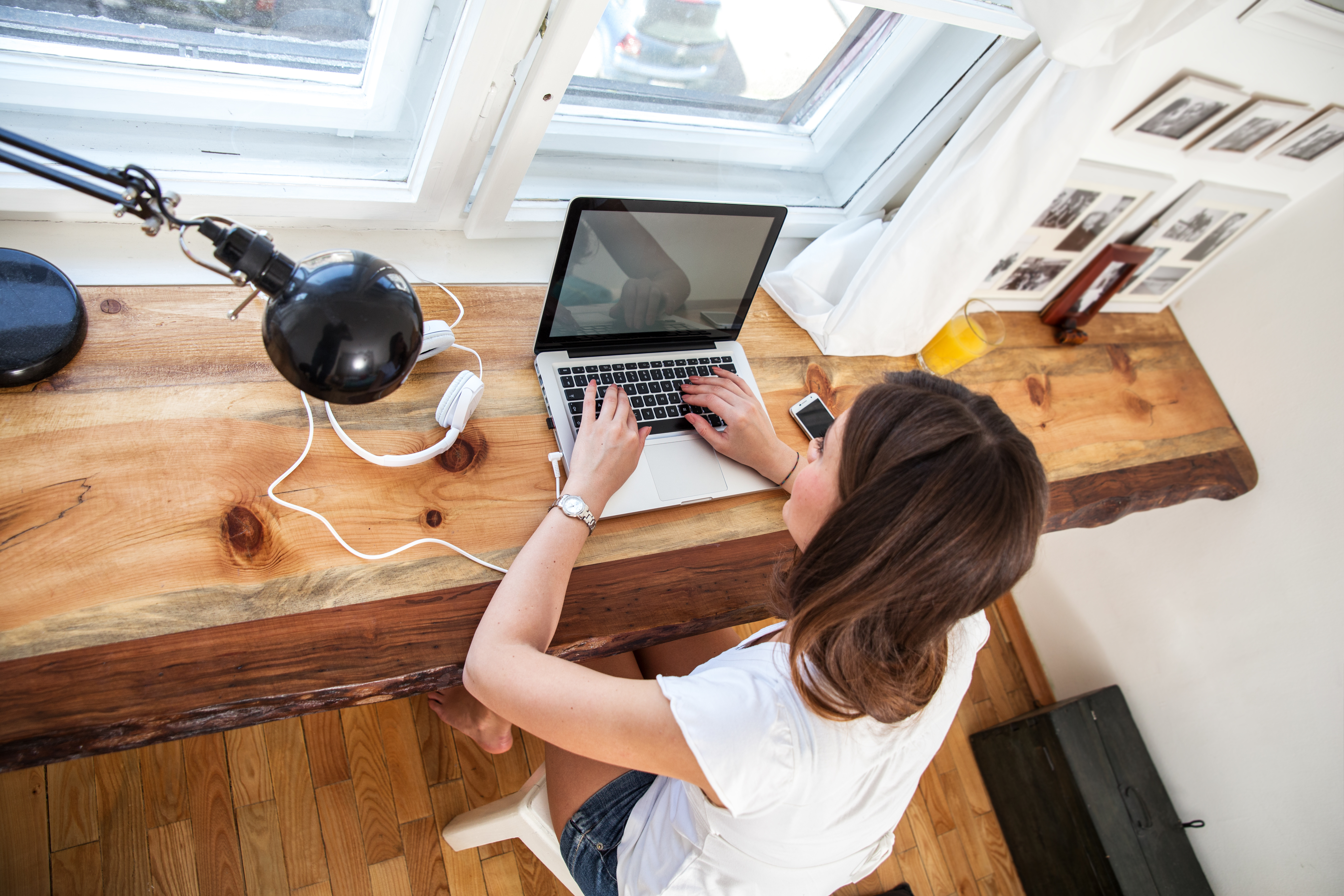 Blogging Ideas For your Jewelry Store
Education
There are a lot of people out there that want to learn more about jewelry. Topics include precious metals, gems, styles, history, and industry news. Adding your unique tone and style will make your blog interesting. Most of your blog topics should be educational. You'll find what people are interested in by listening to what customers are asking in your store.
Post-purchase information
Does your store have a special guarantee or satisfaction policy? Write about it. You can always give customers tips on how to maintain their jewelry. Do you have a special method or idea you'd like to share with your customers? Your blog is a great opportunity to help customers after the sale. Telling them how to take care of their investment is a great way to show them they're more than a transaction.
Industry trends and your thoughts
We all know there are blogs dedicated to all types of trends in fashion and jewelry. Your blog cannot compete with those, but you can share your unique perspective. This is an opportunity to take a stand and let people know what you think. For example, What are your thoughts on lab-grown diamonds? Is now a good time to buy gold or silver? Do fashion magazines have it right? What do you really think about the jewelry worn at the Oscars? Your customers might want to know what you think. Blogs are a great way to tell them.
Gift ideas
I'm sure you have plenty of customers that come into the store looking for a gift for someone else and know nothing about jewelry. How do you usually help them? What are some of the items you find make great gifts? Tell your blog readers why.
Share your important causes
Your blog is a great way to share another side of you. If you and your brand have an important cause or charity you care about then tell your readers why it's important to you and how they can take action.
Invite them to an event
If you are having an event you can use your blog to promote the event. You may want to write a series of blog posts related to the event theme, and publish in the weeks leading up to the event. Learn more about how events can help your store here.
How will people find my blog?
You'll want to tell people that you're blogging. Share with your friends, family, customers, and anyone you know. You would be surprised at how many people are anxious to learn more about your store and your passion. They might have friends that are in the market for jewelry, and in addition to a good referral, they can send their friend to your blog. This adds to the trust the referral had already established.
A blog is a great social media post. Get creative and shot a quick video where you introduce the blog and tell people to read it. You'll want to make sure you're linking to the blog post from your social media post. You can also invest some money and turn those social media post into ads and pay to get viewers to your blog post. This is a great way to boost brand awareness as well as blog traffic.
Final Thoughts
Blogging can only do good for your store. Unfortunately, a lot of businesses begin to blog and don't understand that blogging is much like planting a seed and stop blogging too soon. You have to give it enough time to grow in order to reap the rewards. The idea is to have fun with your blog and understand that it may take months and dozens of blog post before you start seeing results. But remember, many of your competitors are also staying away from blogging leaving an open field with plenty of rewards.
If you'd like to get a blog started on your jewelry site, and don't know where to begin, then we can help. At GemFind, we can set up your blog and get your content published for the world to see. We also have strategies to get more valuable traffic to your specific blog posts. Don't let technology get in the way of sharing your valuable knowledge with your potential customers.