Jewelers, designers and celebrities are showing some serious support this October for Breast Cancer Awareness Month, encouraging us to #ThinkPink during a national campaign of awareness and early detection.
Los Angeles-based Michael John Jewelry is donating 100% of the proceeds from sales of their limited edition PINK Watch, a stainless steel automatic timepiece with crystal sapphire glass, pink leather band and Swarovski crystals, to Breast Cancer Awareness charities.-> http://on.fb.me/H3HFgM

EffyJewelry.com is donating 10% of all proceeds during the month of October to Breastcancer.org!
Effy is also running an awesome #RedVelvetSweepstakes -> http://bit.ly/19y6SX6
Christina Applegate, who fought Breast Cancer with a bilateral mastectomy following a diagnosis of the BRCA gene — also known as the "breast cancer gene," is giving more force to this fight with Alex Woo.
"The necklace symbolizes balance, peace, and harmony –and goes with everything!" -Christina Applegate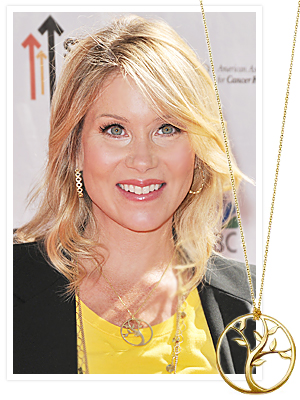 George Thompson Diamond Company is donating 50% of the sales of this Pink Ribbon Pin to Breast Cancer Charities.-> http://bit.ly/1eouIcg
Rembrandt Charms has adopted breast cancer awareness and research as its corporate charitable cause. For Pink October, 10% of Rembrandt "Pink" charm sales will be donated to Breast Cancer Research.
New York-based designer-to-the-stars Debbie Brooks reveals ferocious support against a disease close to her heart. 10% of Debbie Brooks Handbags proceeds are being donated to charities promoting early detection against Breast Cancer, and Debbie offers 8 amazing tips for early detection on her blog-> http://bit.ly/1bW35tz
What are you doing this October to show your support and help raise awareness about early detection and the fight against breast cancer?
Connect with GemFind:
GemFind on Facebook+GemFind on Twitter+Gemfind on Pinterest+Gemfind on Google+